Goodbye Aches | Topical Pain Relief for Pets
Regular price
Sale price
$97.00 USD
Unit price
per
Sale
Sold out
This CBG roll-on is designed for external application to target pain and Inflammation directly on the effected area. This is ideal for pets struggling with Arthritis, hip dysplasia, IVDD, injuries, aches and pains. This is a Broad Spectrum CBG known for its powerful anti-inflammatory properties. Designed to give a quick, targeted relief, especially for our older pets! 
We highly recommend combining Goodbye Aches (to target Internally) with Creature Comfort or Peace of Mind, to target Externally. Pet with Arthritis and pain report best results when these two are combined.
Customers report best results after 4-6 months, We highly recommend sticking with dosing Protocol for at least 6 months for best results, this is why we offer 20% off our 6 month Subscription!
One should always consult their veterinarian before administering any of our products, we are not licensed to give medical advice. The results and statements you read are statements of existing customers and their experience. Pet CBD and Hemp Oil is not FDA Approved, you are administering at your own discretion. We do not make any claims to the efficiency or safety of any of the products. We will not be held liable.
100% Natural Ingredients

Broad spectrum CBG. Coconut derived MCT oil. 100% Organic
Roll-on Applicator

We understand you need to hold your fury friend while applying this soothing remedy, which is why we chose a roll-on dispenser for easy single handed application
Dosage & Instructions

We recommend starting with 4 rolls, 3 times daily, directed onto the effected area, or use as needed.
Shipping & Returns

You can return a product for up to 30 days from the date you purchased it for a full refund excluding shipping costs.

Any product you return must be in the same condition you received it, unopened and in the original packaging.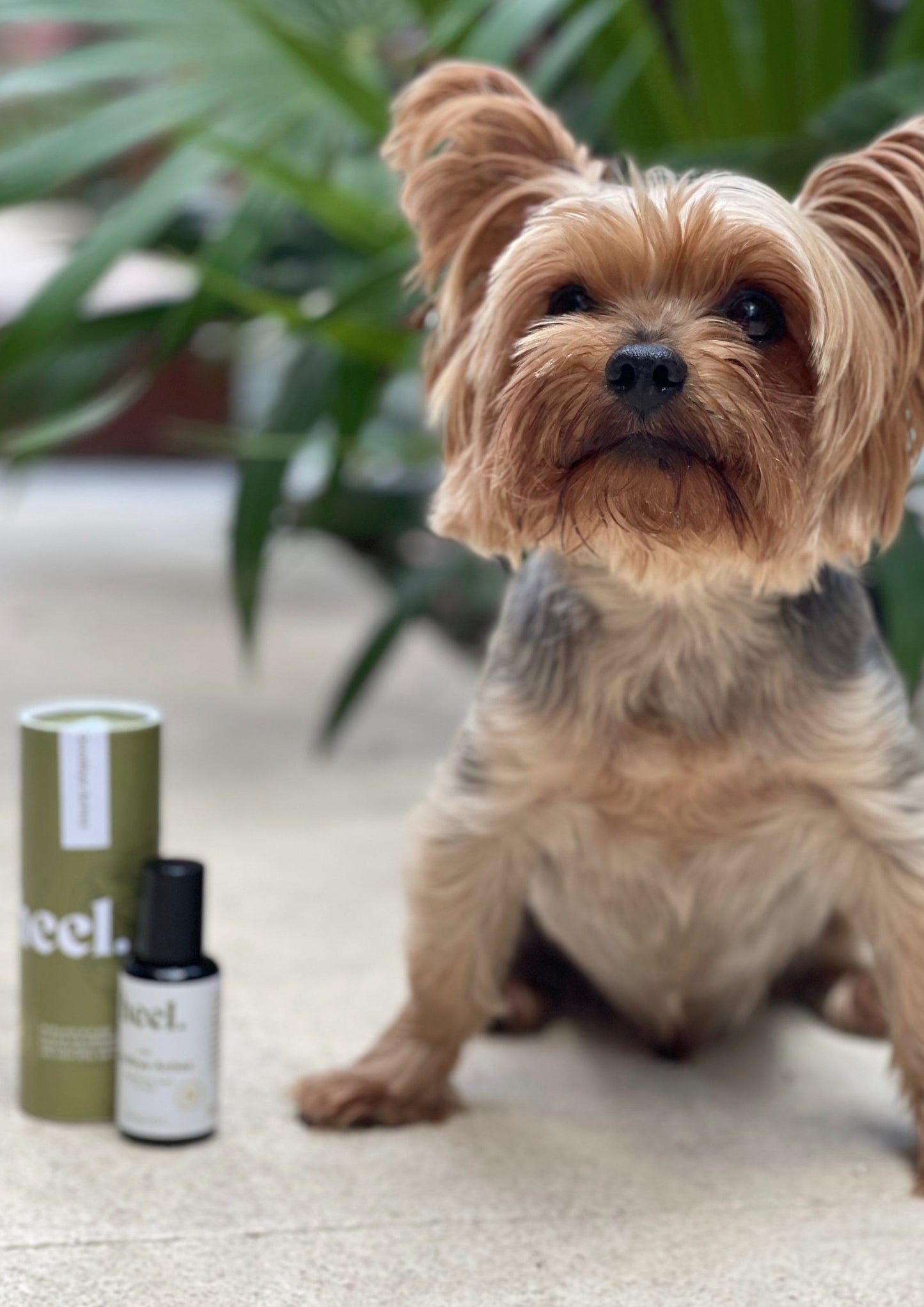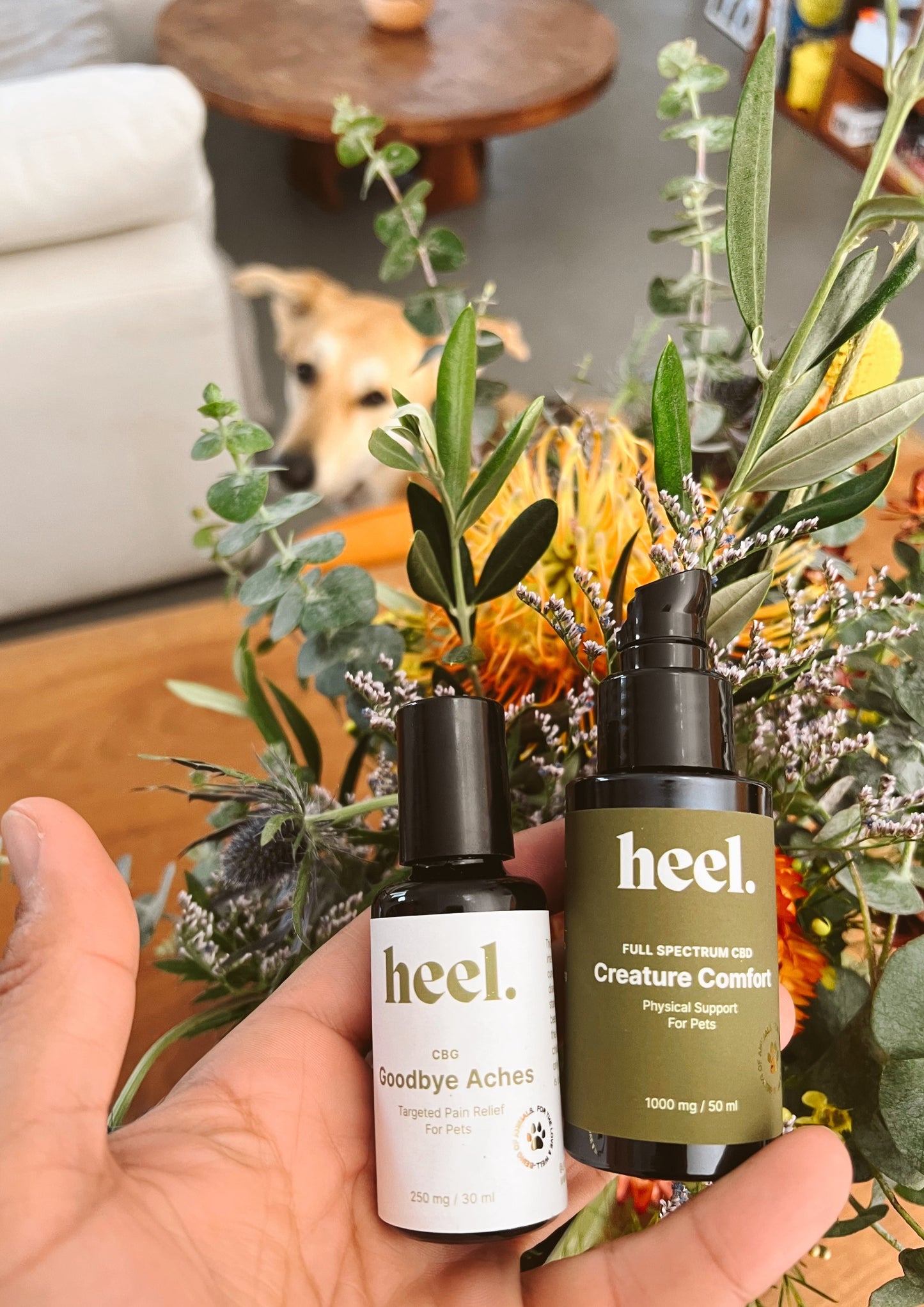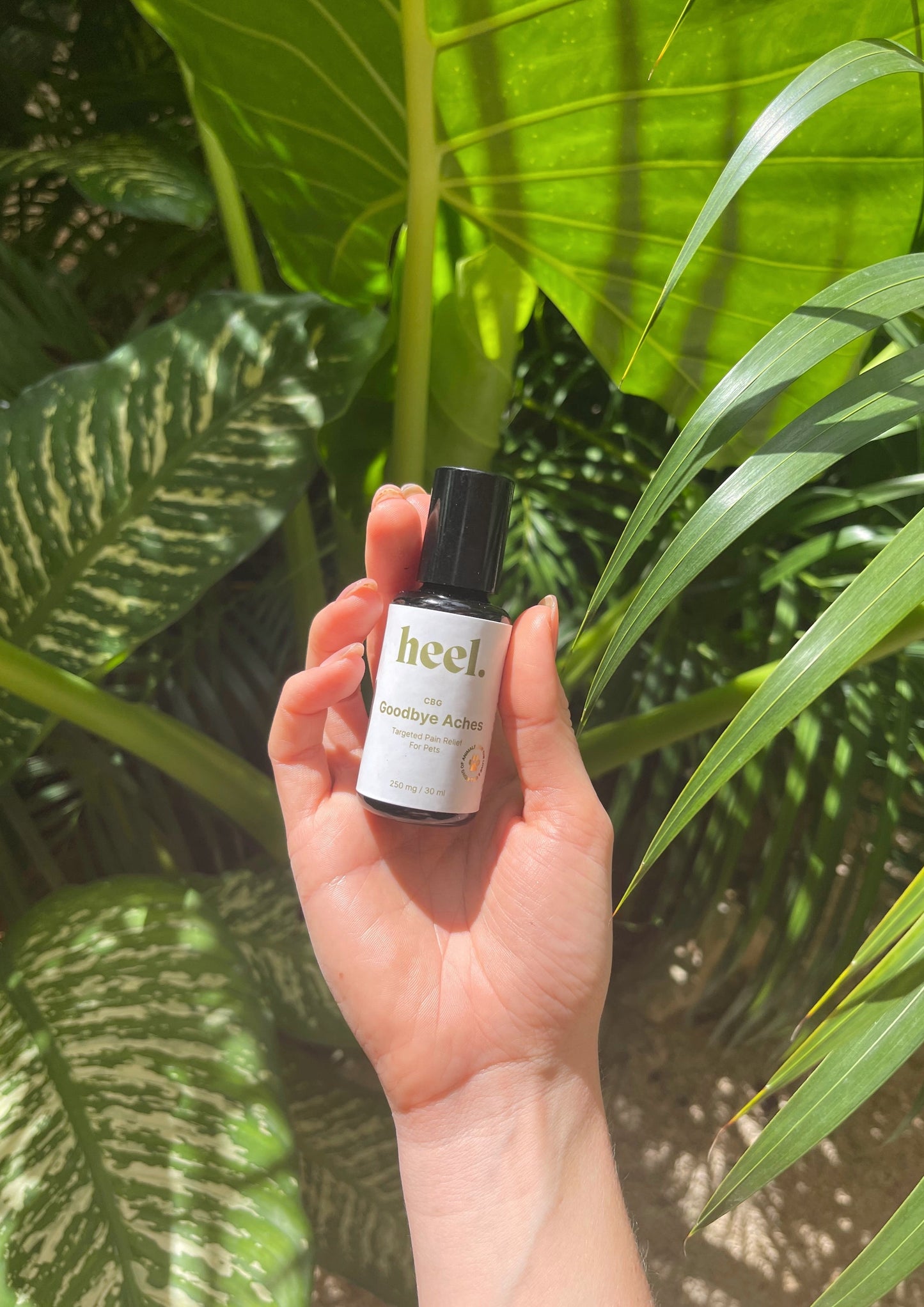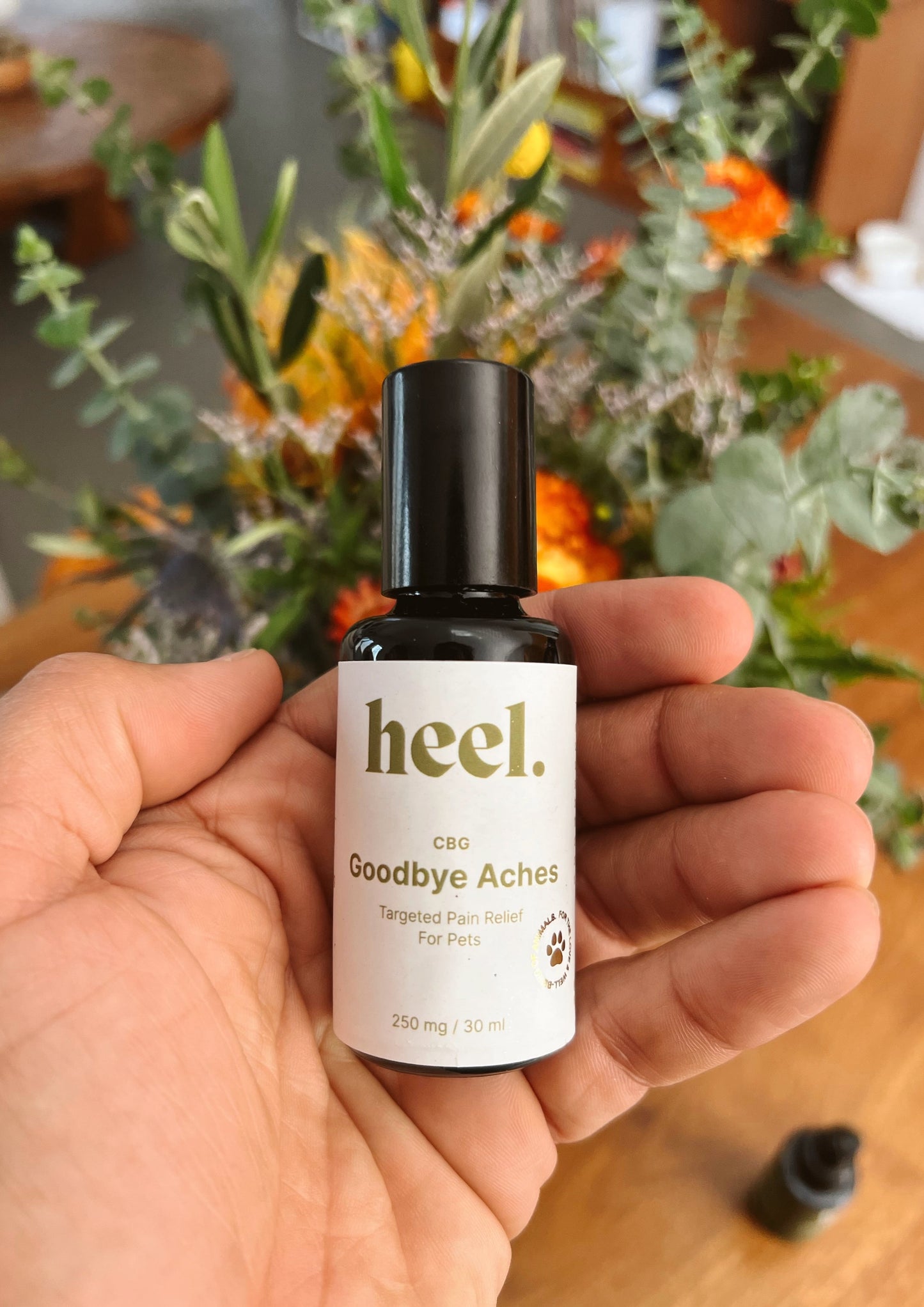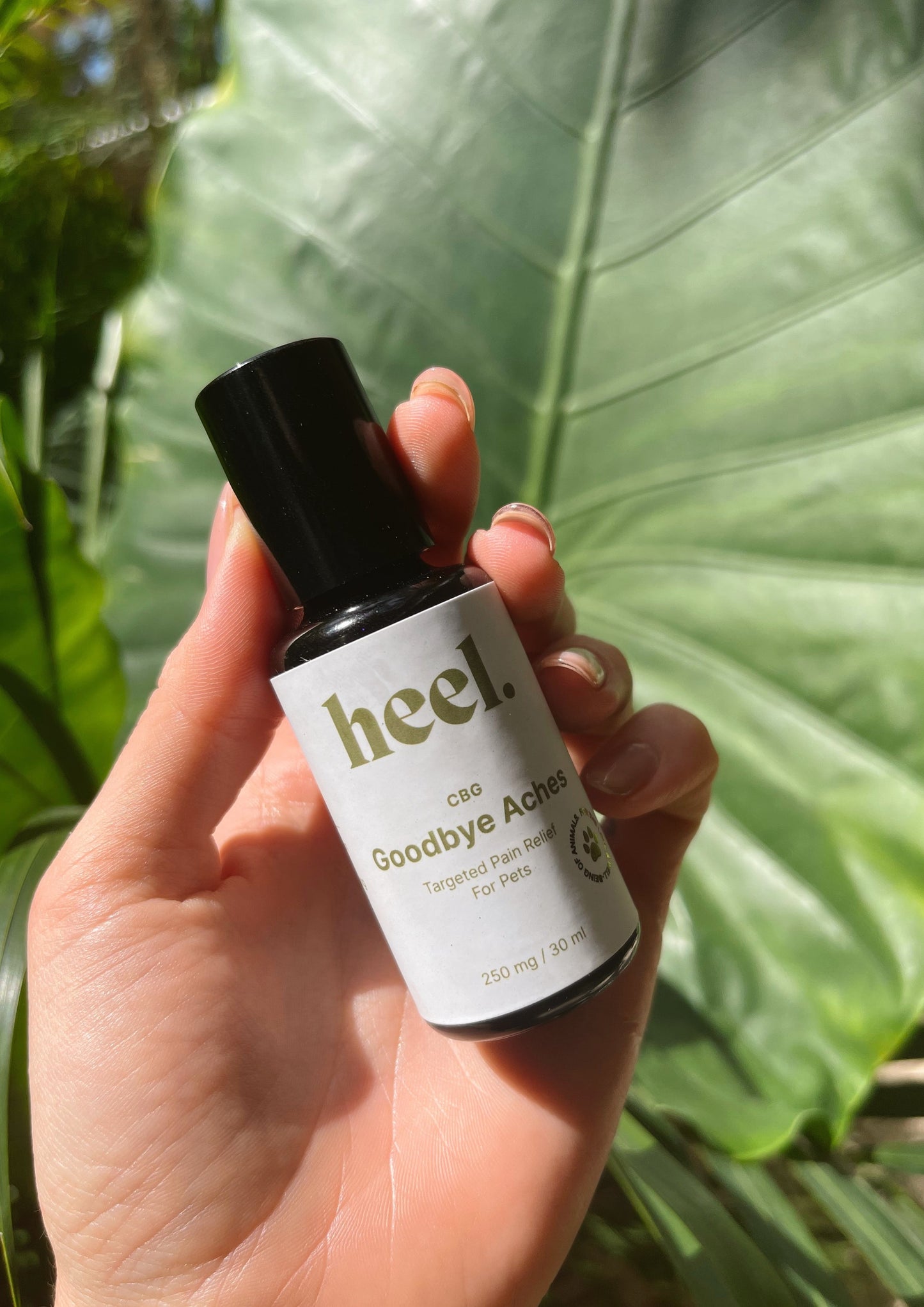 CBG for the win 💃🏼
I got the roll on for my cat but we share it. I have arthritis in my hands and it works wonders. If it's good enough for my cat it's good enough for me haha

CBG for inflammation
CBG, otherwise known as Cannabigerol, is another Cannabinoid found in Cannabis Sativa.
CBG interacts with both the peripheral nervous system and the central nervous system, meaning it also works with the spinal cord and the brain's receptors and is known for its anti-inflammatory properties
Since CBD and CBG interact with the body differently, there could be a difference in how they target certain problems. CBG has been specifically praised for its ability to reduce pain and inflammation in targeted areas, that's why we love it for pets with these kinds of serious issues.

Hassle-Free Exchanges

You can return a product for up to 30 days from the date you purchased it. Read more here about refunds