Creature Comfort | Physical Support for Pets (6-months-subscription)
Regular price
$129.00 USD
Regular price
Sale price
$129.00 USD
Unit price
per
Sale
Sold out
We believe that animals struggling with inflammation or anxiety of any kind, should be on a gentle daily regimen of our CBD. That's why we created our Full Spectrum CBD specifically formulated for pets. This product is designed for daily wellness in pets struggling with Inflammation, Anxiety, arthritis, stress, seizures, among other ailments. They having their own experience in the home, there are many reasons they may be experiencing discomfort, from lifestyle to health. They are delicate, loving and open creatures and our aim to to always ensure these sweet little creatures always experience comfort.

This product is ideal for rescue animals, those who have an anxious predisposition, animals home alone for more than 4 hours at a time and even our older pets that just need an extra bit of support and loving.

While our all our CBD's are Full spectrum, they are no more than 0.3% THC, ensuring our animals get the benefits of this plant the way nature intended, whilst making sure they don't get "high" either.

100% Natural Ingredients

This daily wellness product has only two ingredients;

Organic Full spectrum CBD oil and organic Coconut derived MCT oil.
Pump dispenser

Ensuring utmost safety and preservation of the product.
Dosage & Instructions

We suggest starting with one pump once a day for three days and then adjusting from there. For Animals with Anxiety, Pain, Inflammation, arthritis, seizures and epilepsy, it is going to be key to create a solid routine.

Read more about the Cannabinoid System here
Shipping & Returns

You can return a product for up to 30 days from the date you purchased it for a full refund excluding shipping costs.

Any product you return must be in the same condition you received it, unopened and in the original packaging.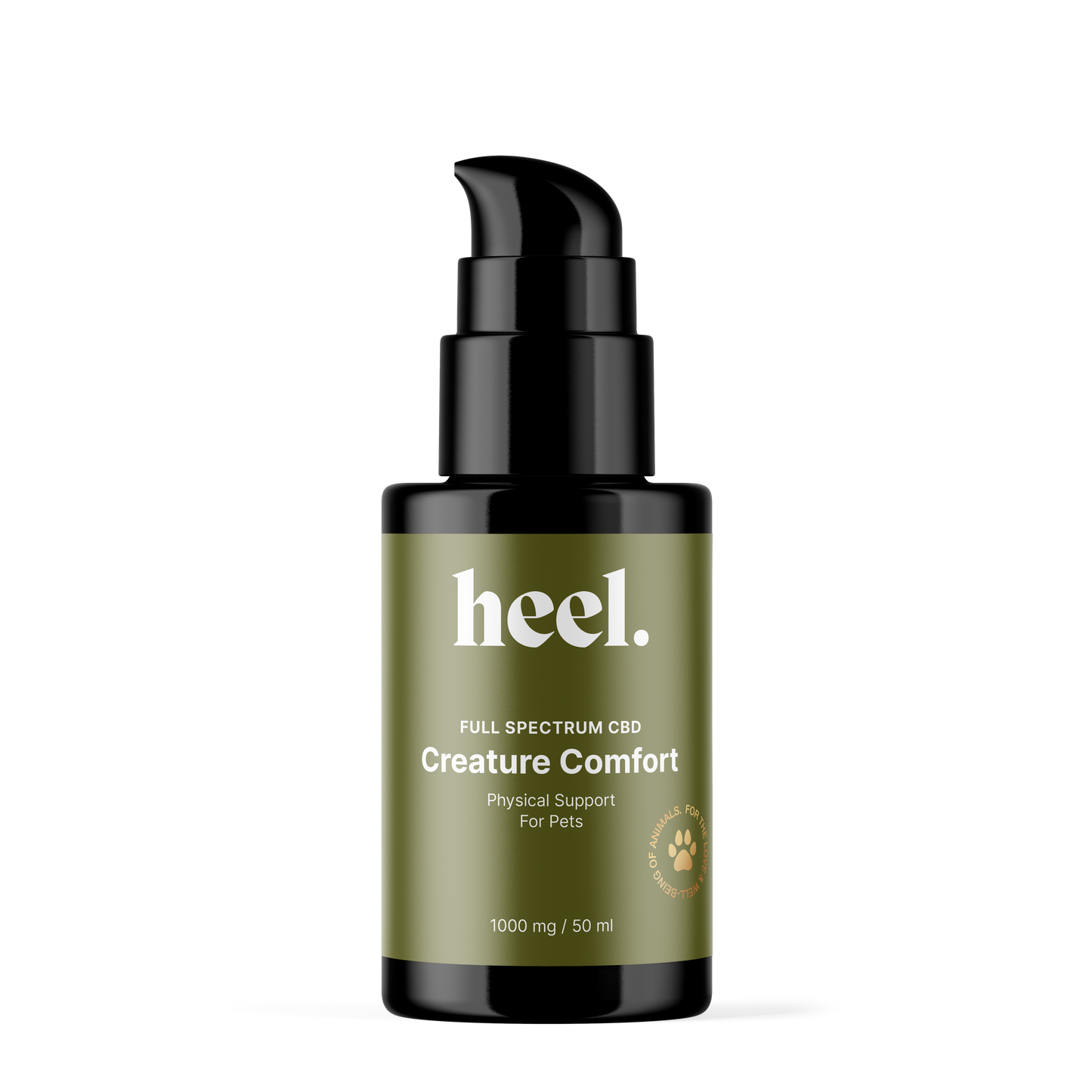 CBD for pets
CBD or Cannabidoil, is the non-intoxicating component of the cannabis sativa plant that has shown a variety of benefits and works in unison with the endocannabinoid system that exists in humans and pets. We think its pretty cool that we have a system within us that was basically made to dance with these plant allies!

CBD can influence brain activity in animals, which allows for some of the potential benefits, such as a reduction in stress and anxiety for dogs and cats. CBD has also been praised for its potential anti-seizure and anti-inflammatory properties

CBD cannot get you or your pets high, if dosed appropriately, unlike THC. Pets should never be given an intoxicating level of THC. It's important to discuss dosage instructions with your veterinarian and never use products not formulated specifically for pets.

Hassle-Free Exchanges

You can return a product for up to 30 days from the date you purchased it. Read more here about refunds